What spending more time indoors means for your allergies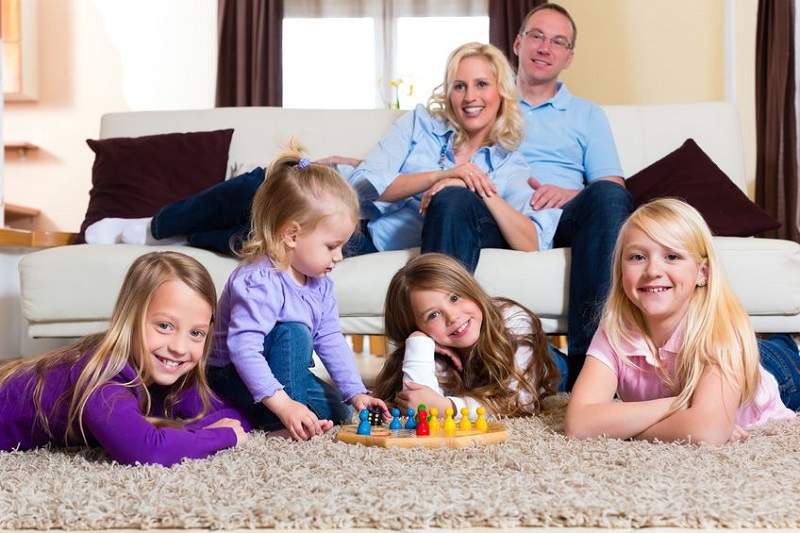 With the presence of COVID-19, we've been reminded of the importance of washing our hands and disinfecting the surfaces in our home to help prevent the spread of the virus and help keep us healthy. But what about the air inside our homes?
The top five air quality problems in the U.S. are indoor air problems, according to the U.S. Environmental Protection Agency (EPA), and people are spending more time than ever inside because of COVID-19. This means a greater risk of exposure to unhealthy air.
Pollutants affect our health and can cause odors, dampness, stale air, and stuffiness that can make the home less comfortable.
Before we talk about what you can do now to improve indoor air quality, let's talk more about where the unhealthy air in your home comes from.
Most of the air upstairs comes from the basement or crawl space
In fact, about 40% of the air we breathe in our living spaces rises up from the basement or crawl space, according to the National Center for Healthy Housing.
As warm air rises and escapes through the roof, cold air is sucked in through the basement or crawl space. The difference in pressure causes air from these below-grade spaces to flow up into the upper floors of the home. This process is what's called the stack effect.
Air leaks and moisture are common in basements and crawl spaces. This is a major reason so many basements have that damp feeling and musty smell.
But dampness and odors in the upper living areas of the home could also be caused by a basement or crawl space moisture problem.
Not only does basement or crawl space moisture affect the way our entire home feels and smells, but it also provides a good environment for mold, bacteria, and dust mites. These can trigger allergies and asthma attacks.
The best way to prevent health and comfort issues caused by poor indoor air quality is to tackle the source of the pollutants.
What You Can Do Now to Improve Indoor Air Quality
Since a large portion of the air we breathe in our homes comes up through the basement or crawl space, it makes sense to start there.
Install a basement/crawl space dehumidifier with an air filter
To help keep the humidity in your basement at a healthy level and reduce the potential for mold, the EPA suggests installing a properly-sized dehumidifier.
There are many ways a dehumidifier and air filtration system can improve the health and comfort of both finished and unfinished basements:
Reduces mold spores, dampness, and musty smells
Increases air circulation
Reduces allergens
Reduces pet dander and hair
Decreases dust, smoke, and other particles
While an air purifier can remove pollutants and make the basement air smell better, a dehumidifier with an air filter also helps control pollutant-causing moisture.
Other ways to improve your indoor air quality
In addition to controlling moisture to prevent mold, the EPA also suggests other simple ways to protect your indoor air quality:
Reduce asthma triggers.
Keep your home and car smoke-free.
Install carbon monoxide (CO) alarms. Change the batteries in existing CO and smoke detectors.
Use and properly maintain your ventilation system.
If you have a moisture problem or you're concerned about the air quality in your home, contact us for a free evaluation and estimate!