Pre-Construction Piering
Solutions
TerraFirma's pre-construction piering solutions help ensure strong commercial buildings in all soil conditions. No matter the environment you face on the jobsite, our expert team can safely support your foundation by identifying best-fit piering that will last the lifetime of your building.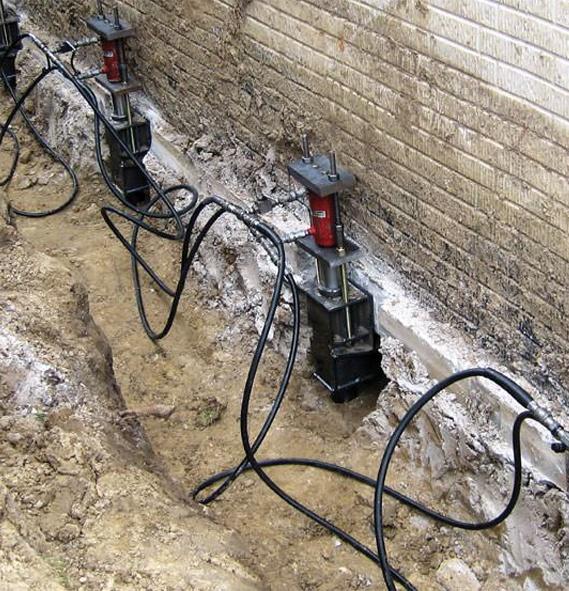 Helical Piles and Piers
Helical piles and piers are a screw-in piling and ground anchoring system used when deep foundations are required. The steel shafts with helix-shaped blades are ideal for new construction or retrofitting projects. Helical piles are designed to limit stress on the surrounding soil, reducing environmental impact. They do not require cure time or excavation, can be swiftly installed and immediately bear weight. TerraFirma's helical pile solutions are custom designed for every project.
Helical Anchors and Tiebacks
Ideal for structures that need lateral support, such as retaining walls, helical anchors can be installed in nearly any application. Also referred to as tiebacks, helical anchors are often used to retain or restrain earth that can compromise buildings of all shapes and sizes. TerraFirma's helical anchors offer rapid setup, predictable capacity, and all-weather, grout-free installation. Helical anchors are load-ready immediately and can be hot-dip galvanized for long-term protection against corrosion.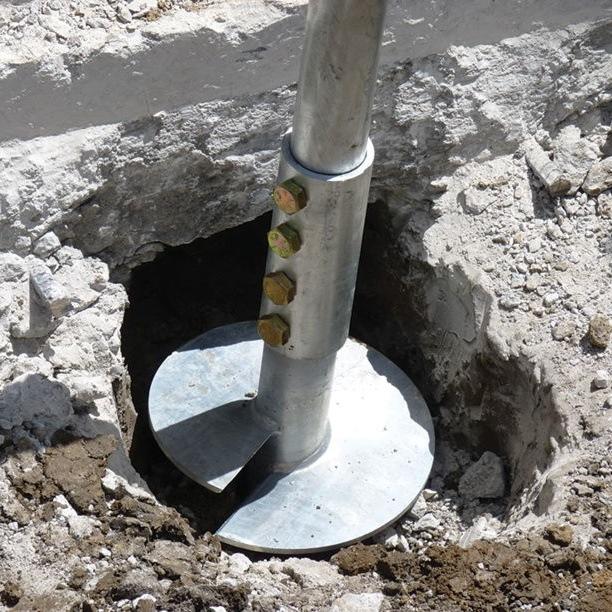 TerraFirma Jobsite
Safety
TerraFirma cares about the safety of all of the workers on your commercial jobsite. All of our employees undergo regular safety training, and every product we install is assessed by certified engineers. Workers are required to use safety equipment, including scaffolding, fall protection, and personal protection gear, and follow safety procedures according to OSHA requirements. You can trust us to be your partner in ensuring a safe, productive jobsite.
TerraFirma Quality
Standards
TerraFirma is committed to the highest levels of quality. All of our services are licensed, bonded, and insured. We install products that meet high standards from ISO and ASTM International, and we use ICC-ES guidelines for installation where applicable. TerraFirma provides peace of mind for your most fundamental building investment - its foundation.
Looking for a price? Get a no cost, no obligation free estimate.