Learn More About TerraFirma
We cover all of Oregon and Southwest Washington. Fix it once. Fix it with confidence. Fix it with TerraFirma
Founded in 2005, TerraFirma has been a partner in keeping your home safe and sound structurally for over a decade. The foundation experts have gained a reputation of providing all customers with the best quality of service. Each employee is extensively trained and certified in foundation repair and basement waterproofing, so you can rest assured knowing you are in good hands.
At TerraFirma, we understand that foundation cracks, wet crawlspaces, and musty basements are stressful. We offer a free onsite estimate for all work that you may need to be completed, and we will work with you to customize a solution for your home.
TerraFirma stands by our promise of solving your foundation problem and basement needs in the most efficient manner.
About the Owner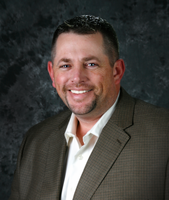 Ryan is a sixth generation Oregonian and third generation entrepreneur in the construction industry. With a family heritage in agriculture, ranching and mineral resources, Ryan was raised on a sheep, cattle, and horse ranch just North of Roseburg, Oregon. His grandfather, Phil Beckley, was principal and partner in Beckley and Thomas Rock Productions - a firm started in Elkton, Oregon in the late 1930's, later becoming one of the largest aggregate suppliers in Southern Oregon. After serving a tour in Vietnam, Ryan's father, Tom Beckley started a rock crushing and road building business in Southern Oregon.
On March 5th of 2000, at the early age of 24, Ryan Beckley started his first company, Beckley Excavation and Utility, which quickly positioned itself as a significant player in the civic construction industry. In only five short years, the success of the excavation business led Ryan to diversify into rock quarry operations, real estate development, and a fledgling foundation repair company that he named TerraFirma.
The impetus for starting TerraFirma was Ryan's very first home - A beautiful home in a great neighborhood for sale at what seemed to be well below market value. Ryan later found that this was due to a foundation settlement issue, making the home incredibly hard to sell despite its great location and repeated renovation attempts by the current owner. True to Ryan's tenacious nature - Ryan decided he could find a way to fix it, and purchased the home. After extensive research and education on deep foundation repairs, it became apparent to Ryan that the entire Northwest was in dire need of the same services and solutions he sought.
In March of 2005, TerraFirma was created and has since become the industry leader in structural stabilization, waterproofing, and humidity control. With office locations in Oregon and Washington, and by far the largest and best-trained workforce in the industry, TerraFirma's growth has been staggering.
Today, TerraFirma is Ryan's only professional focus. Ryan instills a culture of excellence in all parts of TerraFirma, putting great culture and an amazing customer experience at the top of the list. After being named in the Portland Business Journal's "Fastest Growing Companies" and The Oregonian's "Top Workplaces in Oregon," the future for TerraFirms keeps getting brighter and brighter.
Commercial Foundation and Structural Repair Services
With the Supportworks line of foundation and structural solutions, products and services, TerraFirma is proud to offer residential and commercial customers access to award-winning geotechnical, piering, and wall bracing solutions. Based in Omaha, NE, Supportworks, Inc.® is a network of over 200 dealers serving local communities throughout of North America and Canada.
Basement Waterproofing Contractors
The Basement Systems line of basement drainage/finish products provide homeowners with the security of knowing that water finding its way into basements and crawl spaces can be controlled.
We carry a full line of products that can be installed inside your home/business that can handle the water coming in and discharge it safely away from the structure.
With your new dry area, we offer wall and flooring systems that will turn your basement into usable living space. We also offer the Cleanspace crawl space encapsulation system that will eliminate dirt crawl spaces and the problems associated with them.
We Proudly Serve Portland & Seattle Metro Areas
Contact us today and our friendly staff will book a free in home inspection at your convenience. Our certified sales staff will diagnose the problem and present a solution to solve the problem.
You and the problem you're experiencing will be treated with the same sense of urgency, whether it's a big or small job.